Trips to Japan
Location


Eniwa, Hokkaido, Japan (Timaru District Sister City) and other parts of Japan
Participants
The program is open to senior students who are studying Japanese at Opihi College and other high schools in the Timaru District.
Dates/Duration of Activity
September-October, 3 weeks (The two week holiday and Term 4 Week 1)
A Trip to Japan
The fundamental goal of any language learning program is to travel to the target country and interact with the people. The value of studying and using the language at its source together with complete cultural immersion is immeasurable. There is no better way to learn about another country, its customs and the way of life of its people than by experiencing it firsthand as a homestay student. Though it's only a short three weeks in Japan the students' lives will be greatly enhanced. Students will grow in maturity, self-confidence, communicative ability, and learn to become global citizens.
While attending a Japanese high school, students will have special classes in Japanese language study. When leaving class each day they will go out into the community and back to their homestay families to practice their "homework" in authentic situations. It's a language learner's dream! We will also designate daily study time for the students to keep up on their New Zealand schoolwork.
Eniwa, Hokkaido, Japan
Eniwa has a sister city relationship with Timaru and since we all live in the Timaru District, we have the support of the Sister Cities Committee of the Timaru District Council. As a sister city, Eniwa will welcome us and lend us support while there.
Travel Outline - Homestay & Japan Rail Travel
We will travel from Timaru to Osaka, Japan and activate the Japan Rail Passes. Our Japanese teacher will guide the students on a one week cultural tour of Hiroshima, Miyajima, Himeji Castle, Kyoto, Osaka, Nara and Tokyo. We will try to keep costs low by staying in youth hostels. We will then travel to Eniwa, Hokkaido where the students will then experience a two week homestay and language study program at a local high school.
Orientation


There will be a series of orientation meetings throughout the year to ready the participants and their parents before departure.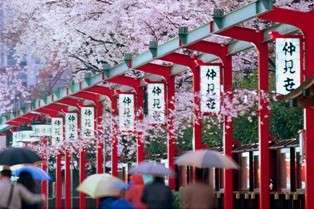 Sister Cities Timaru Student Exchange to Eniwa, Japan
Location
Eniwa, Hokkaido, Japan (Timaru District Friendship City)
Participants
The program will be open to 3 senior students from Timaru District.

Japanese language ability not necessary!
Dates/Duration of Activity
June - July 2018, 3 weeks (Term 2 Week 10 and the two week holiday)
Homestay Programme


Travel to Eniwa, Hokkaido and experience a three week homestay.
Applications available in September 2017!